For Dry Pores
NADESHIKO Baking Soda Foam Wash
100g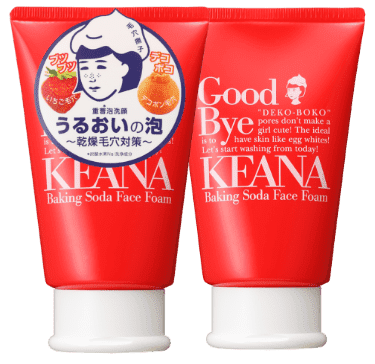 Colorant-free / Fragrance-free / Mineral oil-free /
Paraben-free / Alcohol-free
Get Mochi skin beauty
with moisturizing foam!
The moisturizing power of baking soda + hyaluronic acid, collagen, honey and royal jelly contained! These rich moisturizing ingredients make the foam bouncy like whipped cream. Daily face washing is gonna be fun♪ Leaves skin plump, and you will be a Mochi skin beauty!