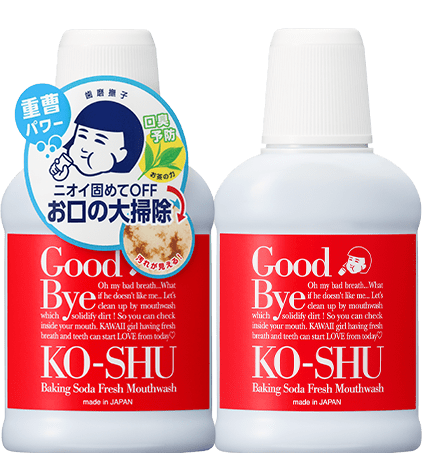 歯磨撫子
HAMIGAKI NADESHIKO BAKING SODA FRESH MOUTHWASH
200mL
Recommended for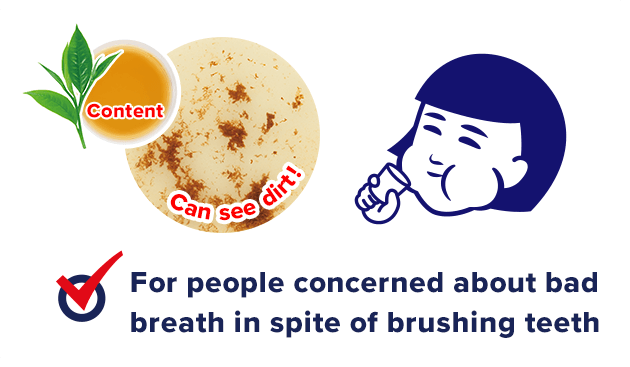 เบกกิ้งโซดา
(*1)

และสารสกัดจากใบชา

(*2)

พลังขจัดคราบหินปูน และดับกลิ่นปาก

ด้วยน้ำยาบ้วนปาก ที่มีส่วนผสมของ เบกกิ้งโซดา และสารสกัดจากใบชา ช่วยดับกลิ่นปากที่เกิดจากการสะสมของแบคทีเรีย ช่วยให้ปากสะอาด ลมหายใจหอมสดชื่น เมื่อมีคราบสกปรกมากขึ้น คุณอาจมีกลิ่นปากมากขึ้น! แนะนำให้เช็กสภาพกลิ่นปากทุกวันส่วนผสมจากธรรมชาติ 99% และผลิตที่ประเทศญี่ปุ่น

*1 โซเดียมไฮโดรเจนคาร์บอเนต (สารทำความสะอาด)
*2 สารสกัดจากใบชา (สารให้ความชุ่มชื้น)
Clean mouth with the mouthwash solidifying the odor!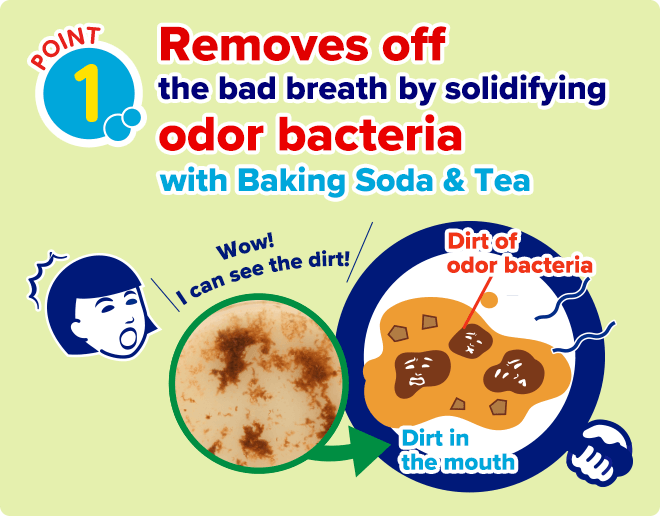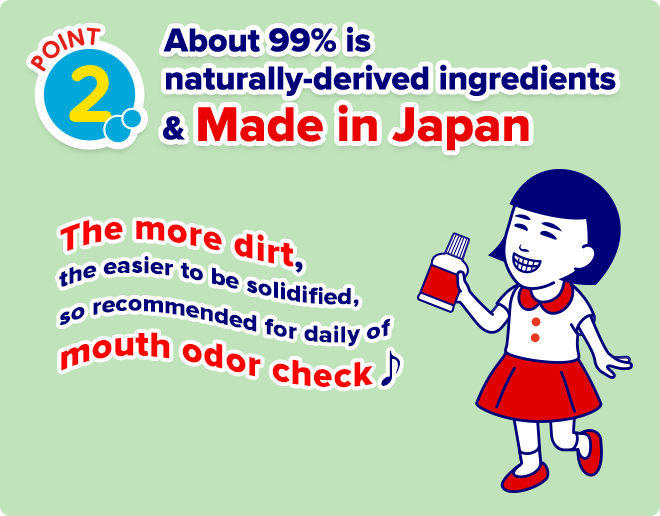 วิธีใช้
หากคุณรู้สึกกังวลกับกลิ่นปาก ให้เทน้ำยาบ้วนปากในประมาณที่เหมาะสม (ปริมาณ 10-15 มล. ตามเส้นที่ฝา) กลั้วปากประมาณ 20 วินาที แล้วบ้วนทิ้ง

* แนะนำให้ตรวจสอบกลิ่นปากเป็นระยะ
* อาจเป็นทางเลือกแทนการแปรงฟัน เมื่อไม่สามารถแปรงฟันได้


As I have become more concerned about bad breath with my age, when I was talking, I was mumbling unintentionally so as not to open my mouth.
I have regularly done dentist checkups and treatments, but for some reason, I still had bad breath...I was surprised when I tried this product. I had been brushing my teeth really carefully, but this product has removed so much dirt.
Also, I gargle with this and my sore throat has decreased drastically.
Besides, this product clearly shows the dirt on the tongue.
One month has passed since I started using this, and my dentist says that my teeth are well cleaned.
I bought this out of curiosity.

I compared the dirt in my mouth immediately after waking up in the morning, before and after brushing teeth after meals etc., and I was shocked to see the distinct difference.
I will buy this repeatedly to check my mouth regularly.
These are comments from customers and may not apply to everyone.
<Contact Information in Thailand>
Japan Cosme Marketing Co.,Ltd.
29/1 Piya Place Langsuan Building, 17C
Soi Langsuan, Lumphini, Patumwan, Bangkok 10330
TEL:(662)117-4700  FAX:(662)117-4710
※If you have any inquiry about the products, please kindly contact with our agency in Thailand.
Available Stores in Thailand
Available Stores in Other Area
Marugen (Houston)
Ume Cosme (New York)
Lamour Beauty(Toronto)
Art City(Markham)
My box(Burnaby, Richmond(BC))
*Stock availability is different by the store. Please contact above stores for more details.