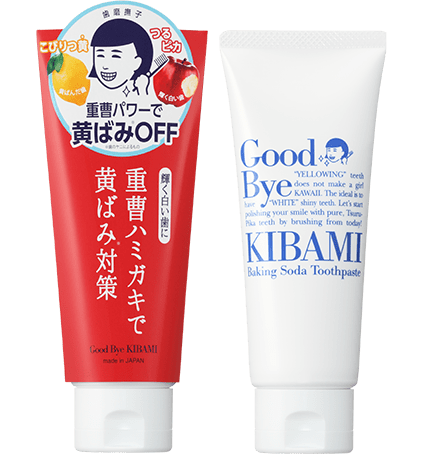 歯磨撫子
HAMIGAKI NADESHIKO BAKING SODA TOOTHPASTE
140g
Recommended for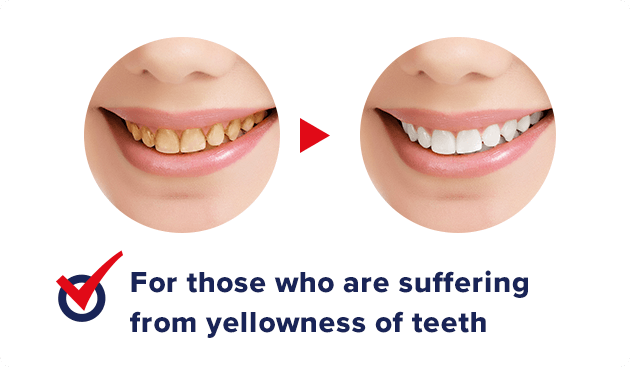 ขจัดคราบฟันเหลือง
(*2)

ด้วยยาสีฟันที่มีส่วนผสมเบกกิ้งโซดา

(*1)

!

คราบฟันเหลือง ทำให้รอยยิ้มแสนสวยหมดเสน่ห์ไปกว่าครึ่ง
หากคุณเป็นหนึ่งคนที่กังวลเรื่องคราบฟันเหลือง และไม่มั่นใจเวลาหัวเราะ
มาทำให้ฟันขาวเป็นมันวาว สดชื่น! สลายคราบเหลืองที่ติดแน่น ด้วยผลลัพธ์ของสครับ ที่มีพลังการย่อยโปรตีนของเบกกิ้งโซดาแต่ไม่ทำลายผิวฟัน ยิ้มสวยด้วยฟันขาวอย่างมั่นใจ กลิ่นหอมสดชื่นของเปปเปอร์มิ้นต์

*1 โซเดียมไบคาร์บอเนต (สารทำความสะอาด)
*2 สาเหตุจากคราบฟัน
Baking Soda Toothpaste against yellowness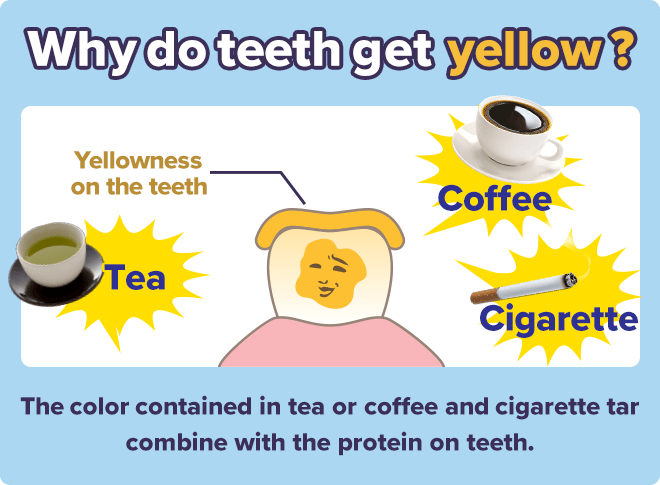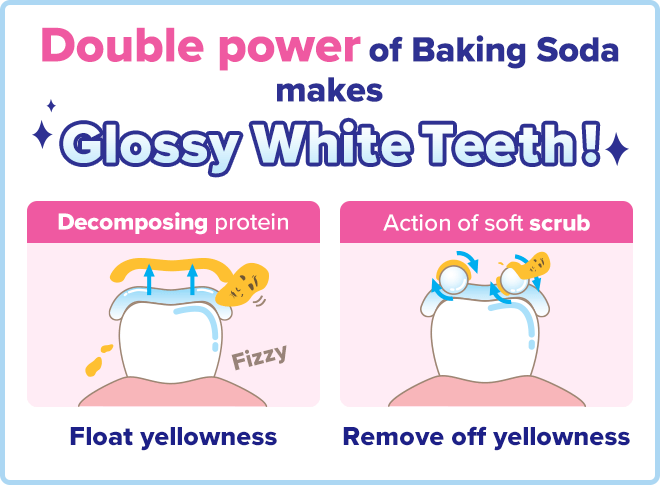 วิธีใช้
บีบยาสีฟันในปริมาณที่พอเหมาะลงบนแปรงสีฟัน หลังจากนั้นแปรงฟันและเหงือกให้ทั่ว

・สามารถใช้ได้ทุกวัน
・สามารถใช้ได้กับฟันปลอมหรือรากเทียมได้
Q&A
Q

Why doesn't it foam well?

A

"Baking Soda Glossy Toothpaste" does not contain a foaming agent. Therefore, it's hard to foam well comparing with the other kinds of toothpastes containing a foaming agent.
OPEN
Q

How long does it last if use it every morning and night?

A

Although there are individual differences,
normally it can be used for 1 - 1.5months.
OPEN
Q

Can children use it?

A

Yes, children can use it.
OPEN


When I compared my teeth before and after using this product, I felt that my yellow teeth have lightened.
I love coffee and I often drink it, therefore, I want to use a good toothpaste to keep my teeth white. I really like the idea of making toothpaste from baking soda which is known as an all-purpose cleaner. I would love to use this product again.
I like coffee and I drink 2 to 4 cups a day.
I also smoke a pack of cigarettes a day.
So as you might guess, my teeth were filthy with yellow color and I could not show my teeth and laugh. However, in about a month when I started using baking soda toothpaste till I used it up, the stains of the tar were clearly reduced and the yellowness became much whiter.I want to continue using this product.
These are comments from customers and may not apply to everyone.
<Contact Information in Thailand>
Japan Cosme Marketing Co.,Ltd.
29/1 Piya Place Langsuan Building, 17C
Soi Langsuan, Lumphini, Patumwan, Bangkok 10330
TEL:(662)117-4700  FAX:(662)117-4710
※If you have any inquiry about the products, please kindly contact with our agency in Thailand.
Available Stores in Thailand
Available Stores in Other Area
成都伊藤洋华堂(成都)
中国大陸 NET販売
SAPPORO DRUG STORE (Taipei)
Welcia BHG (Singapore)
Marugen (Houston)
Ume Cosme (New York)
Lamour Beauty(Toronto)
Art City(Markham)
My box(Burnaby, Richmond(BC))
*Stock availability is different by the store. Please contact above stores for more details.