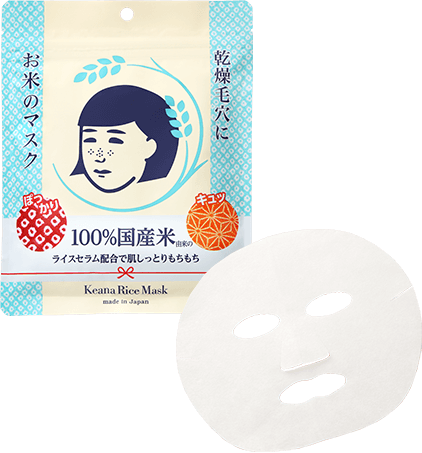 10 Sheets
Recommended for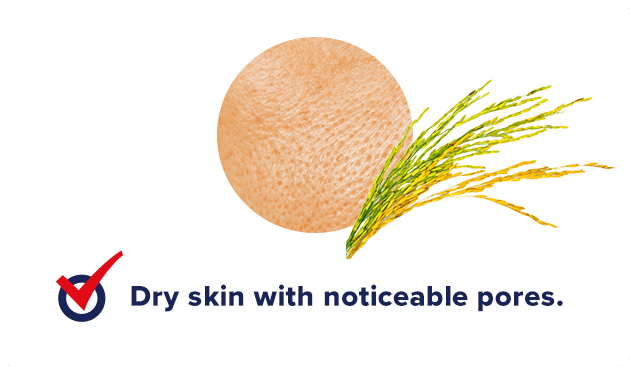 ให้ผิวมีความยืดหยุ่นและผิวอิ่มน้ำด้วย Sheet Mask
Keana Nadeshiko(*) ผลิตภัณฑ์ดูแลผิวหน้า" ที่มีส่วนผสมจากข้าวญี่ปุ่นหมัก 100% ช่วยปรับสภาพผิวแห้ง รูขุมขุนกว้าง ให้ผิวชุ่มชื้น อิ่มน้ำ แลดูกระจ่างใส

แผ่นมาส์กหนาสามารถดูดซับโลชั่นเต็มที่ แผ่นมาส์กจะแนบพอดีกับผิวหน้า เมื่อนำแผ่นมาส์กออก จะรู้สึกเผยผิวเนียนนุ่มแบบ "Keana Nadeshiko" (สาวไม่มีรูขุมขน)
* รักษาความชุ่มชื้น
■ แผ่นมาส์กเนื้อหนานุ่มผลิตในญี่ปุ่น
■ บรรจุ 10 แผ่น
What is rice serum?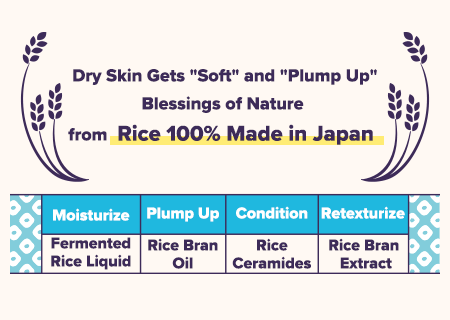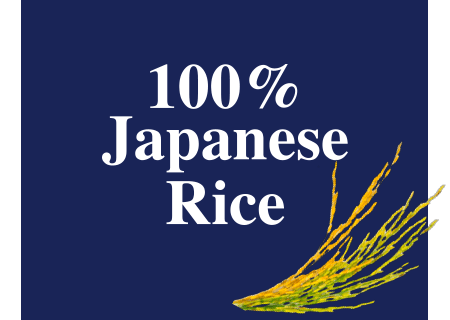 วิธีใช้
หลังล้างหน้า หยิบแผ่นมาส์กออกมาจากถุงด้วยมือที่สะอาด ค่อยๆ คลี่แผ่นมาส์กออกโดยไม่ให้ฉีกขาด เริ่มวางแผ่น
มาส์กลงบริเวณตำแหน่งตา เรื่อยมาบริเวณปากให้พอดี และกดแผ่นมาส์กให้แนบกับใบหน้า ทิ้งไว้ประมาณ 5 นาที และค่อยๆ ลอกออก ใช้ฝ่ามือลูบโลชั่นที่เหลือที่ค้างบนผิวเบาๆ จะให้ผลลัพธ์ดียิ่งขึ้น
คำแนะนำ
・สามารถใช้ได้ทุกวัน
・แนะนำให้ดูแลเป็นพิเศษ สำหรับคนที่มีสภาพผิวแห้ง
・สามารถปรับความถี่ในการใช้ ตามสภาพผิว และความชอบ
Q&A
Q

Can I use it every day?

A

It can be used every day.
OPEN
Q

When is the expiration date after opening?

A

After opening the bag, please use it within around 1 year.
Even within the expiration date, the quality may change depending on storage conditions.
Please store in a cool and dark place by avoiding a hot and humid environment, direct sunlight, and severe temperature change.
Please stop using it if there are unusual smells or abnormalities when using even within the expiration date.
OPEN
Q

Do I need to wash face after using it?

A

You don't need to wash your face after using this mask. Please gently massage the remained essence on the face to make it well absorbed.
OPEN


I have been inspired by beauty care ever since I visited Korea in May last year. And I have been using a sheet mask every day since then. At first, I was trying out various cheap sheet masks. I tried both domestic and international products by my motto: "everyday use of cheap one rather than occasional use of expensive one". However, this mask is the best in my experience. First, it is easy-to-use! Easy to apply, easy to peel off, does not drip, untearable as compared to the others, and the thick sheet and plenty of essence are excellent.
I was surprised to see the amount of beauty essence when I opened the package to use it after a bath.
Feels so good and skin becomes so moist and shiny after peeling off the mask!
I applied the remaining beauty essence onto the neck and dry skin areas.
I hurried to buy 3 more packs on the next day.
Now the sheet mask is so popular and it is hard to get.
I didn't know that, but now I agree.
Now I apply the mask in the morning and evening after washing my face. My skin around the mouth used to be dry and flaky, and skin was peeling... but now it has become better and soft.
I want to continue using this. (If I can get...)
These are comments from customers and may not apply to everyone.
<Contact Information in Thailand>
Japan Cosme Marketing Co.,Ltd.
29/1 Piya Place Langsuan Building, 17C
Soi Langsuan, Lumphini, Patumwan, Bangkok 10330
TEL:(662)117-4700  FAX:(662)117-4710
※If you have any inquiry about the products, please kindly contact with our agency in Thailand.
Available Stores in Thailand
Available Stores in Other Area
成都伊藤洋华堂(成都)
中国大陸 NET販売
SAPPORO DRUG STORE (Taipei)
Welcia BHG (Singapore)
Marugen (Houston)
Ume Cosme (New York)
Lamour Beauty(Toronto)
Art City(Markham)
My box(Burnaby, Richmond(BC))
*Stock availability is different by the store. Please contact above stores for more details.