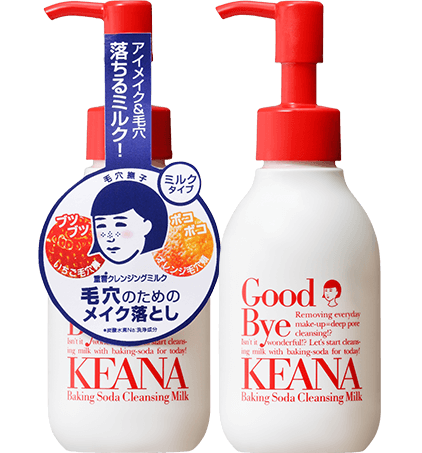 毛穴撫子
KEANA Baking Soda Cleansing Milk
150mL
Recommended for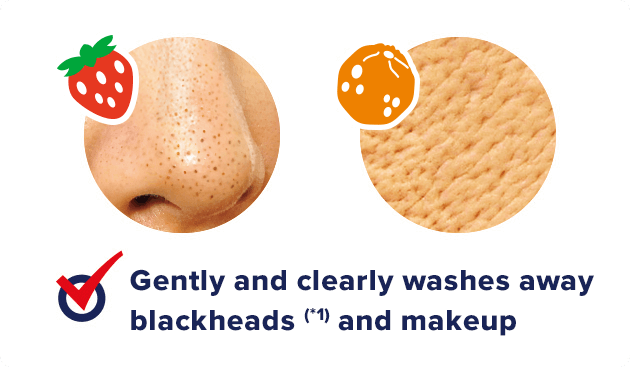 Eye makeup & pores Cleanse off with milk!
"KEANA Baking Soda Cleansing Milk" gently and clearly washes away blackheads (*1) and makeup.
Baking soda (*2) containing milk will lift sebum and keratin clogged in pores and soften hard dead skin while moisturizing, thereby clearing the "strawberry pores" in the nose and chin and "orange pores" in the cheeks! Thick mascara and heavy eyeliner will be cleaned after washing the face! Moist hot spring water (*3) added.
*1 Debris plugged in pores
*2 Sodium hydrogen carbonate (cleansing ingredient)
*3 Moisturizing ingredient
Wonderful Baking Soda Power!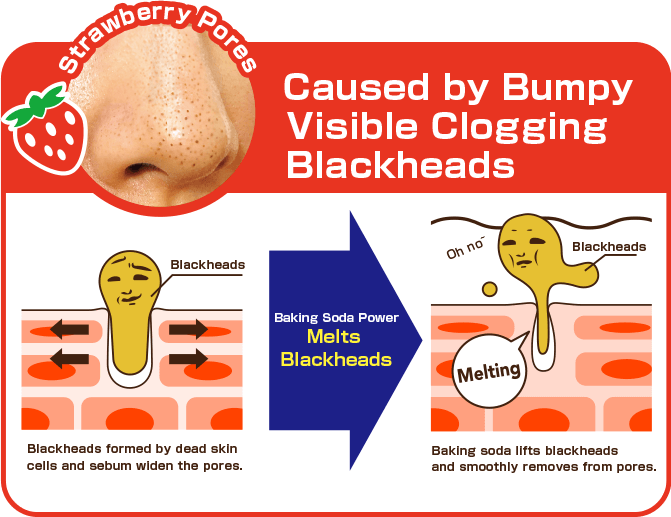 How to use
How to use "KEANA Baking Soda Cleansing Milk"
Take moderate amount (pump 2 to 3 times), and thoroughly massage onto face or pores where required.
Can be used on wet hands or face.
After blending with debris and makeup, rinse well with water or lukewarm water.


Since I began using this, pores have become smaller and black spots have noticeably reduced. My husband often says, "Your skin looks much better." I really like being able to use it while taking a bath and the fact that it cleanses makeup successfully without leaving stiffness like a face wash.
When I have no access to it for a long time, such as while I am travelling, my skin becomes rough and my makeup does not remain.
Therefore, I hope an easy to carry package for travelling will soon be available.
My pores used to be clogged and I was suffering from acne. I am surprised at how much my skin has improved since I began using this cleanser.
Cleanses out not only the makeup but also dirty pores, and leaves the skin brighter.
I will continue to use it regularly.
This is comment from customers, not apply to everyone.
<Contact Information in Thailand>
Japan Cosme Marketing Co.,Ltd.
29/1 Piya Place Langsuan Building, 17C
Soi Langsuan, Lumphini, Patumwan, Bangkok 10330
TEL:(662)117-4700  FAX:(662)117-4710
※If you have any inquiry about the products, please kindly contact with our agency in Thailand.
Available Stores in Thailand
Available Stores in Other Area
成都伊藤洋华堂(成都)
中国大陸 NET販売
SAPPORO DRUG STORE (Taipei)
Marugen (Houston)
Ume Cosme (New York)
Lamour Beauty(Toronto)
Art City(Markham)
My box(Burnaby, Richmond(BC))
*Stock availability is different by the store. Please contact above stores for more details.