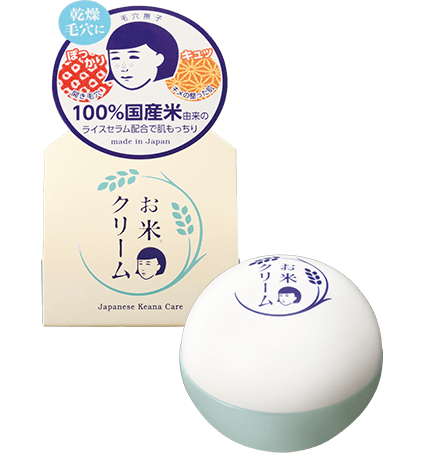 30g
Recommended for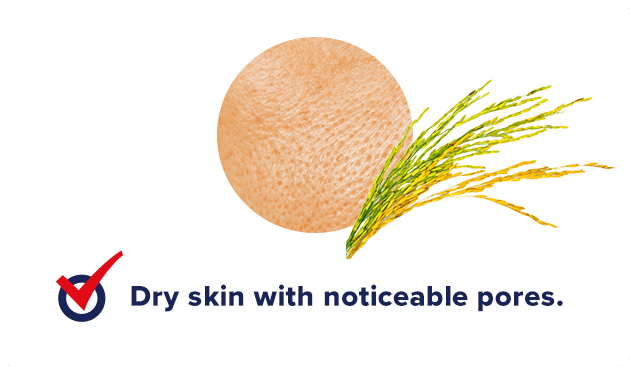 ครีมที่ช่วยให้ผิวนุ่ม ชุ่มชื้น แลดูเต่งตึง
เป็นผลิตภัณฑ์ดูแลผิว มีสารสกัดจากเซรั่มข้าว(*) ที่ได้จากข้าวในประเทศญี่ปุ่น 100% เป็นครีมที่เหมาะสำหรับผู้ที่มีปัญหาผิวแห้ง และรูขุมขนกว้าง ใช้ในปริมาณที่เล็กน้อย ก็สามารถทาได้ทั่วใบหน้าเพราะเนื้อครีมเกลี่ยได้ง่าย ช่วยให้ผิวเรียบเนียน และผิวยืดหยุ่นสามารถกักเก็บความชุ่มชื้น ได้ดี

หนึ่งกระปุกสามารถใช้ได้ประมาณ 1 เดือนครึ่งถึง 2 เดือน กับการใช้ในตอนเช้าและก่อนนอน
* ให้ความชุ่มชื้น
■ ปราศจากสี น้ำหอม มีฤทธิ์เป็นกรดอ่อนๆ
■ ประกอบด้วยน้ำหมักรำข้าว
What is rice serum?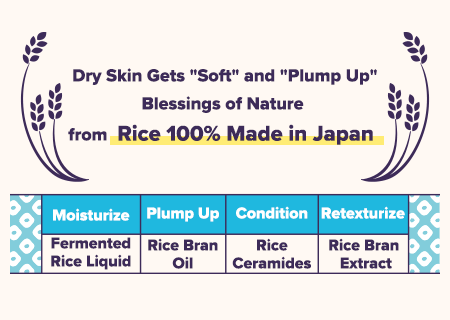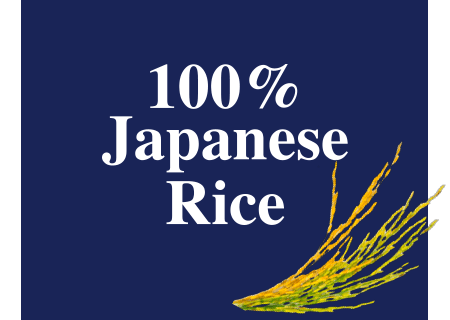 วิธีใช้
หลังจากบำรุงผิวด้วย "Keana Nadeshiko โลชั่นน้ำจากข้าว" ตักครีมปริมาณที่พอเหมาะลงบนมือที่สะอาด และเกลี่ยครีมให้ทั่วใบหน้า


The moment I used it, the skin absorbed it became moisturized. I felt "my skin is happy." I fell in love in a moment with this product and bought all the NADESHIKO series. I have been using this for only 1 week, and my skin is better than ever before. I was using many other products, but from now on I will use this series only.
Slowly press the cream onto the skin after applying plenty of toner, and then it sticks to the skin and the skin become moist!

No sticky feeling, and it gets smoother after a while.
These are comments from customers and may not apply to everyone.
<Contact Information in Thailand>
Japan Cosme Marketing Co.,Ltd.
29/1 Piya Place Langsuan Building, 17C
Soi Langsuan, Lumphini, Patumwan, Bangkok 10330
TEL:(662)117-4700  FAX:(662)117-4710
※If you have any inquiry about the products, please kindly contact with our agency in Thailand.
Available Stores in Thailand
Available Stores in Other Area
成都伊藤洋华堂(成都)
中国大陸 NET販売
SAPPORO DRUG STORE (Taipei)
Welcia BHG (Singapore)
Marugen (Houston)
Ume Cosme (New York)
Lamour Beauty(Toronto)
Art City(Markham)
My box(Burnaby, Richmond(BC))
*Stock availability is different by the store. Please contact above stores for more details.