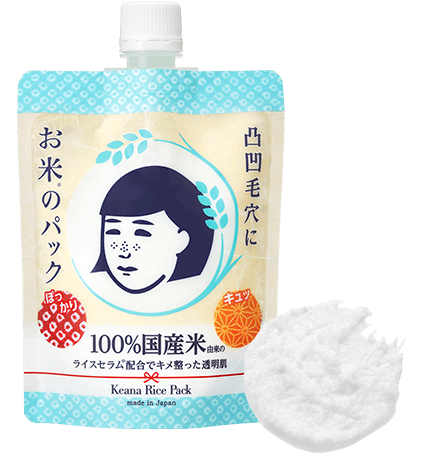 170g
Recommended for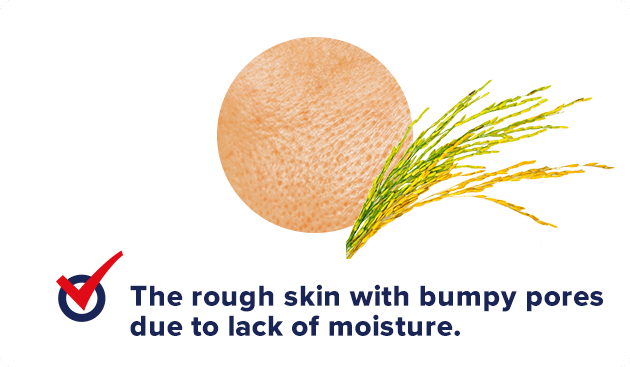 ผลิตภัณฑ์พอกผิวหน้า
"นาเดชิโกะ ไรซ์(*)" เป็นผลิตภัณฑ์ดูแลผิว ที่มีสารสกัดจากเซรั่มข้าวที่ได้จากข้าวในประเทศญี่ปุ่น 100% ซึ่งทำหน้าที่ปลอบประโลมผิวแห้งที่เผยให้เห็นรูขุมขนกว้าง ผิวแห้งกร้าน ผิวมีความชุ่มชื้นไม่เพียงพอ หากปล่อยทิ้งไว้นาน ผิวอาจสูญเสียความกระจ่างใส และจะมองเห็นหมองคล้ำในรูขุมขนได้อย่างชัดเจน ใช้ผลิตภัณฑ์พอกผิวนี้ เมื่อล้างออกจะเห็นได้ว่าผิวจะมีความกระจ่างใส เรียบเนียน สดใส
* ให้ความชุ่มชื้น
What is rice serum?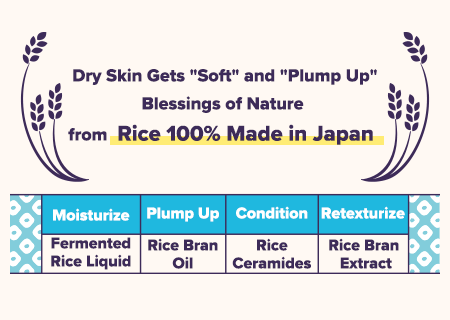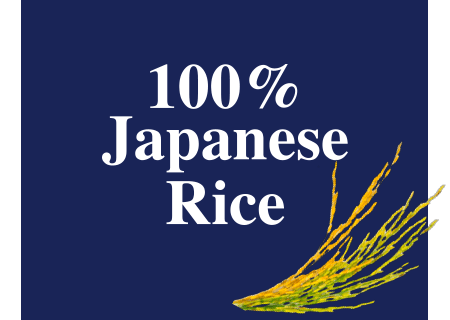 วิธีใช้ "ไรซ์ แพ็ค"
หลังล้างหน้า ให้ทาผลิตภัณฑ์ในปริมาณที่พอเหมาะบนใบหน้าที่แห้งเล็กน้อย โดยหลีกเลี่ยงบริเวณรอบดวงตา หลังจากนั้นทิ้งไว้ประมาณ 5 นาที แล้วล้างออกให้สะอาด

・สามารถใช้งานได้ทุกวัน
・แนะนำให้ใช้ 2-3 ครั้ง ต่อสัปดาห์หลังล้างหน้า
・สามารถใช้เมื่อคุณรู้สึกว่ารูขุมขนมองเห็นได้ชัดเจน หรือผิวดูไม่สม่ำเสมอ
・สามารถปรับความถี่ในการใช้งานได้ตามสภาพผิว และความชอบ
<Contact Information in Thailand>
Japan Cosme Marketing Co.,Ltd.
29/1 Piya Place Langsuan Building, 17C
Soi Langsuan, Lumphini, Patumwan, Bangkok 10330
TEL:(662)117-4700  FAX:(662)117-4710
※If you have any inquiry about the products, please kindly contact with our agency in Thailand.
Available Stores in Thailand
Available Stores in Other Area
SAPPORO DRUG STORE (Taipei)
Welcia BHG (Singapore)
Marugen (Houston)
Ume Cosme (New York)
Lamour Beauty(Toronto)
Art City(Markham)
My box(Burnaby, Richmond(BC))
*Stock availability is different by the store. Please contact above stores for more details.