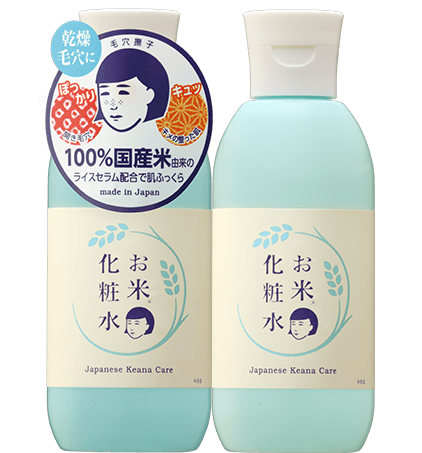 200mL
Recommended for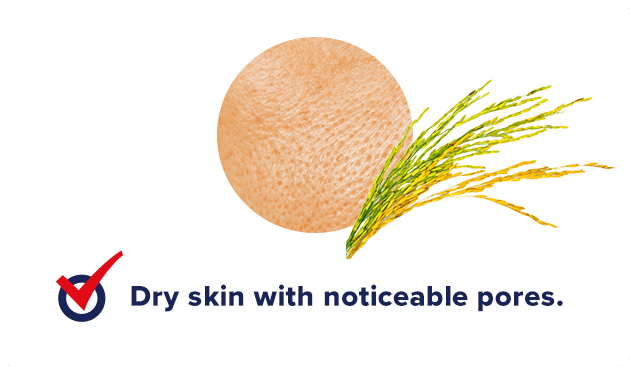 โทนเนอร์ ที่ช่วยให้ผิวนุ่ม และยืดหยุ่น
เป็นผลิตภัณฑ์ดูแลผิวที่มีสารสกัดจากเซรั่มข้าว(*) ที่ได้จากข้าวในประเทศญี่ปุ่น 100% ซึ่งทำหน้าที่ต่อต้านผิวแห้ง ผู้ที่มีรูขุมขนกว้าง โทนเนอร์มีเนื้อสัมผัสที่เป็นน้ำ สามารถซึมซาบเข้าสู่ชั้นผิวได้เป็นอย่างดี ช่วยปรับสภาพผิว ทำให้ผิวนุ่ม และมีความยืดหยุ่น

หนึ่งขวดสามารถใช้ได้ประมาณ 1 เดือนครึ่งถึง 2 เดือน กับการใช้ในตอนเช้าและก่อนนอน
* ให้ความชุ่มชื้น
■ ปราศจากสี น้ำหอม มีฤทธิ์เป็นกรดอ่อนๆ
■ ประกอบด้วยน้ำหมักรำข้าว
What is rice serum?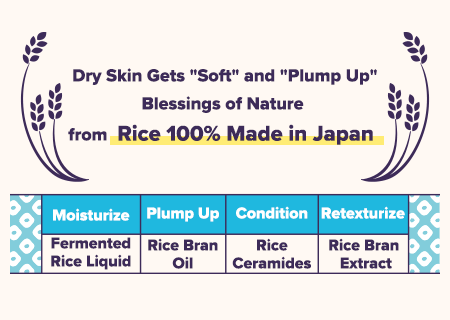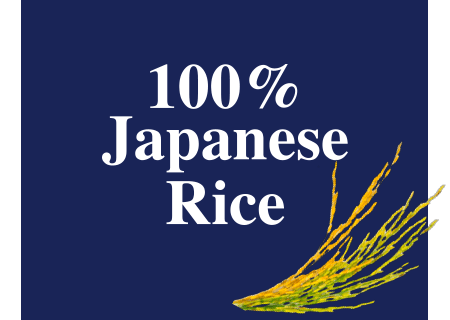 วิธีใช้
เทโลชั่นลงบนฝ่ามือที่สะอาดในปริมาณพอเหมาะ และตบเนื้อโลชั่นเข้าผิวเบาๆ เพื่อให้ซึมเข้าผิวหน้าได้ดี


I started using this 2 weeks ago, and I don't have any skin trouble and my skin is getting brighter now.
Blackheads, my key issue, seem to be decreasing.
There are many lotions that tighten pores, however, this will moisturize the skin, and the pores will become unnoticeable as a result. Cosmetics with the immediate effect may have been too hard and heavy on my skin and caused irritation, but this lotion's effect is gradual and feels safe.
I think this product is effective with continued use.
"Rice" seems to be gentle on the skin, and that's exactly right. I have sensitive skin but I could use this product without any issues. I like the fact that it is No coloring and fragrance-free.
Take the lotion on your hand and press against the skin. The lotion will be absorbed gradually and will moisturize the skin. I was surprised the skin becomes so moist that your hands stick. It is not greasy but rich in moisture on the skin.
The cost performance is great.
These are comments from customers and may not apply to everyone.
<Contact Information in Thailand>
Japan Cosme Marketing Co.,Ltd.
29/1 Piya Place Langsuan Building, 17C
Soi Langsuan, Lumphini, Patumwan, Bangkok 10330
TEL:(662)117-4700  FAX:(662)117-4710
※If you have any inquiry about the products, please kindly contact with our agency in Thailand.
Available Stores in Thailand
Available Stores in Other Area
中国大陸 NET販売
SAPPORO DRUG STORE (Taipei)
Welcia BHG (Singapore)
Marugen (Houston)
Ume Cosme (New York)
Lamour Beauty(Toronto)
Art City(Markham)
My box(Burnaby, Richmond(BC))
*Stock availability is different by the store. Please contact above stores for more details.