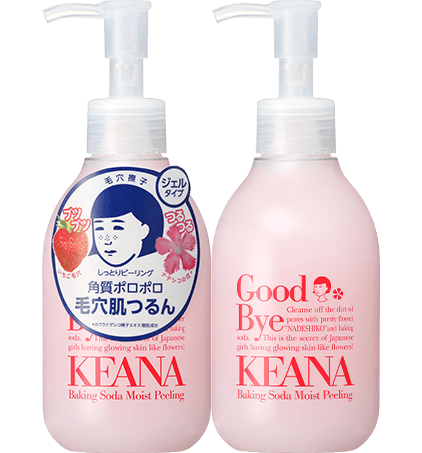 毛穴撫子
KEANA BAKING SODA MOIST PEELING
200mL
Recommended for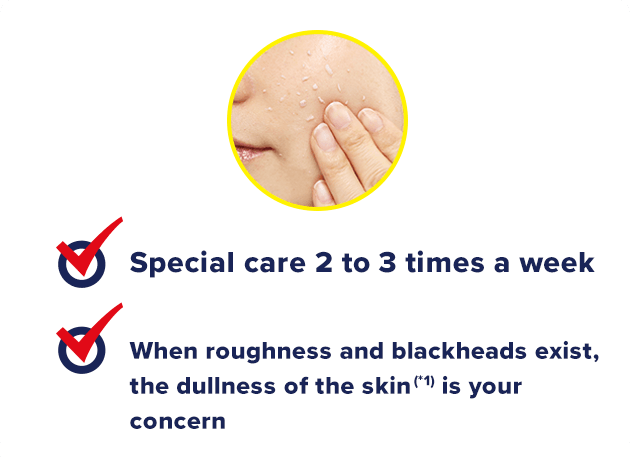 รูขุมขนเรียบเนียนด้วยเบกกิ้งโซดา
(*2)

และสารสกัด NADESHIKO

(*3)

เจลขัดผิวที่ช่วยกำจัดสิ่งสกปรกออก ทั้งเซลล์ผิวเก่า สิวเสี้ยน ความหมองคล้ำ(*1)!

รูขุมขนเรียบเนียนด้วยเบกกิ้งโซดา(*2) และสารสกัด NADESHIKO!(*3) ช่วยผลัดเซลล์ผิวเก่า และสิ่งสกปรก ที่หลงเหลือจากการล้างหน้าออก ซึ่งเป็นสาเหตุของผิวหมองคล้ำ รูขุมขนอุดตัน ผิวขรุขระ ช่วยเผยผิวสวยใส เนียน ดั่งดอกไม้บาน

*1 สาเหตุจากสิ่งสกปรก และเซลล์ผิวเก่าที่ตายแล้ว
*2 โซเดียมไบคาร์บอเนต (ส่วนผสมที่ช่วยชำระล้าง)
*3 สารสกัดจากเมล็ดคาวารานาเดชิโกะ (ส่วนผสมช่วยปรับสภาพผิว)

Wonderful
Baking Soda + Dianthus Extract Power!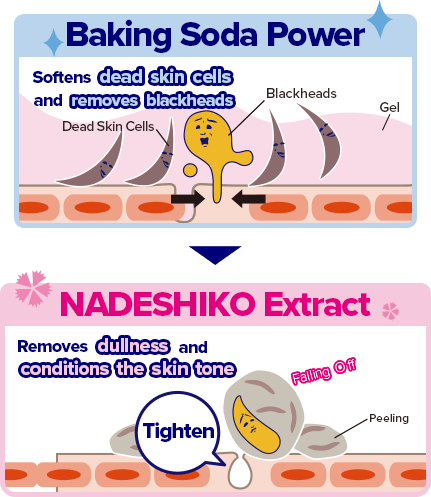 วิธีใช้
ก่อนล้างหน้า หรือหลังเช็ดเครื่องสำอางออก ซับผิวให้แห้ง ปั๊มเจลในปริมาณที่เหมาะสม (กด 3-5 ครั้ง) เกลี่ยทาและนวดเบาๆ ให้ทั่วใบหน้า เว้นบริเวณรอบดวงตาและริมฝีปาก
เมื่อสิ่งสกปรกออกมาเป็นขุย ล้างเจลออกให้หมดจนสะอาด
หลังจากใช้ "เจลขัดผิวแบบชุมชื้น" ไม่ต้องล้างผิวด้วยผลิตภัณฑ์ล้างหน้าซ้ำ กรุณาใช้แทนผลิตภัณฑ์ล้างหน้า
แนะนำให้ใช้ประมาณสัปดาห์ละ 2-3 ครั้ง

Having good spreadability even in a small amount.
Besides, after peeling, there is almost no skin stiffness.
I shared this with my daughter, and she had the same opinion.
That means, this has no adverse effect on the skin.
The peel is really done well.
I like this.
I had spots besides my eye, but the color has been reduced after using this product twice a week.
The spots have disappeared enough so as not to bother me anymore. Once it finishes, I will definitely buy it again.
These are comments from customers and may not apply to everyone.
<Contact Information in Thailand>
Japan Cosme Marketing Co.,Ltd.
29/1 Piya Place Langsuan Building, 17C
Soi Langsuan, Lumphini, Patumwan, Bangkok 10330
TEL:(662)117-4700  FAX:(662)117-4710
※If you have any inquiry about the products, please kindly contact with our agency in Thailand.
Available Stores in Thailand
Available Stores in Other Area
SAPPORO DRUG STORE (Taipei)
Marugen (Houston)
Ume Cosme (New York)
Lamour Beauty(Toronto)
Art City(Markham)
My box(Burnaby, Richmond(BC))
*Stock availability is different by the store. Please contact above stores for more details.