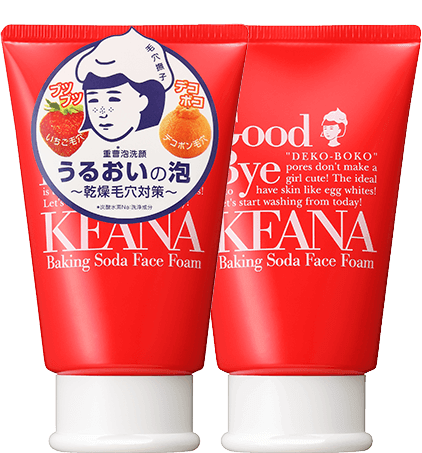 毛穴撫子
KEANA BAKING SODA FOAM WASH
100g
Recommended for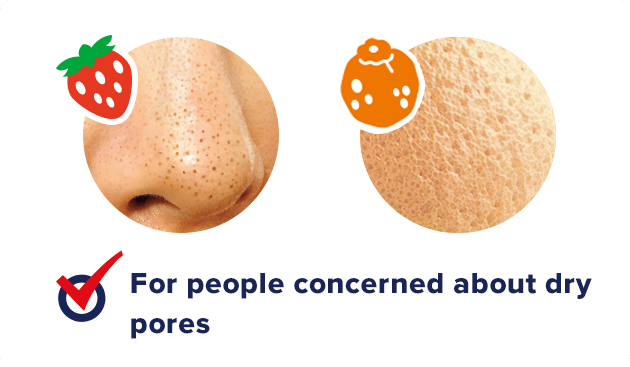 รับมือกับปัญหารูขุมขนด้วยฟองโฟมหนาแน่นของเบกกิ้งโซดา
(*1)
Keana Nadeshiko โฟมล้างหน้าเบกกิ้งโซดา ประกอบด้วย
เบกกิ้งโซดา (*1) ที่ช่วยกักเก็บความชุ่มชื้น + กรดไฮยาลูโรนิค (*2), คอลลาเจน (*3), รวมถึงน้ำผึ้ง (*4) และรอยัลเจลลี่ (*4)! ด้วยส่วนผสมที่ให้ความชุ่มชื้น จึงได้เนื้อโฟมที่ละเอียดนุ่ม และเด้งดึ๋ง ทำให้สนุกกับการล้างหน้าในทุกวัน หลังล้างจะรู้สึกได้ว่าผิวหน้าเนียนนุ่ม สวยเปล่งปลั่ง!


*1 โซเดียมไบคาร์บอเนต (ส่วนผสมช่วยชำระล้าง)
*2 กรดไฮยาลูโรนิค (ส่วนผสมช่วยกักเก็บความชุ่มชื้น)
*3 ไฮโดรไลซ์ คอลลาเจน (ส่วนผสมช่วยกักเก็บความชุ่มชื้น)
*4 น้ำผึ้ง และรอยัลเจลลี่ (ส่วนผสมช่วยกักเก็บความชุ่มชื้น)
Wonderful Baking Soda Power!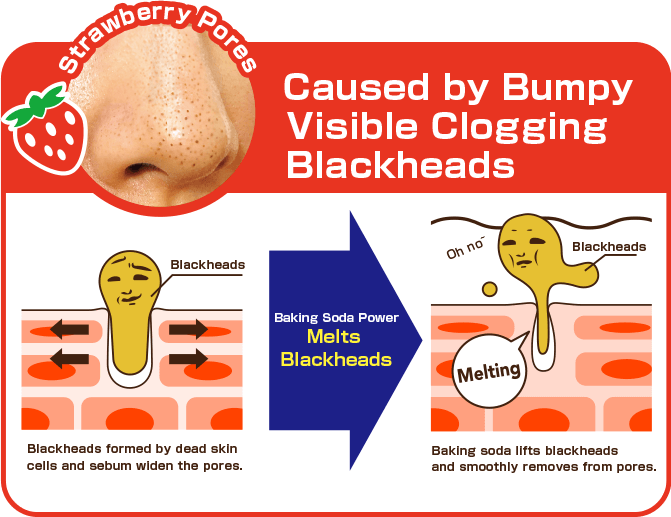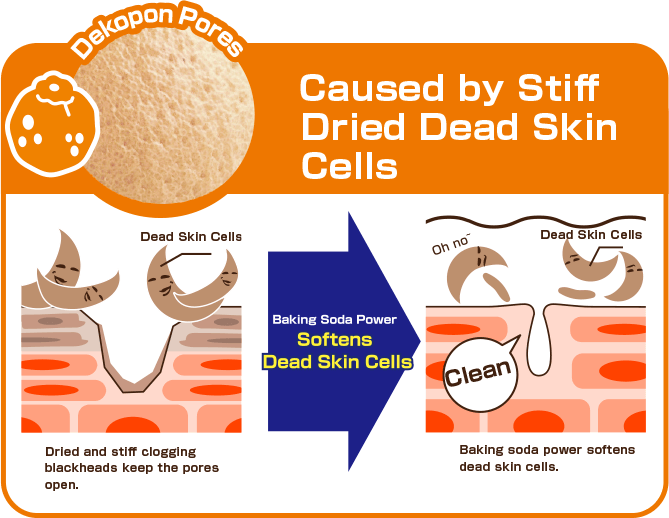 วิธีใช้
บีบผลิตภัณฑ์ลงมือในปริมาณที่พอเหมาะ ผสมน้ำเพียงเล็กน้อยและตีให้เกิดฟองโฟม ล้างใบหน้าอย่างนุ่มนวลเหมือนนวดด้วยโฟม
ล้างออกด้วยน้ำอย่างอ่อนโยนไม่ขัดถู ขั้นตอนสุดท้าย ล้างผิวหน้าด้วยน้ำเย็น เพื่อกระชับรูขุมขน
Q&A
Q

What are the differences between "Baking Soda Foam Wash" and "Baking Soda Scrub Wash"?

A

"Baking Soda Foam Wash" is a face foam wash recommended for those who are concerned about bumpy and rough pores caused by dryness. Creamy foam loosens and cleanses deep inside pores. It contains moist ingredients (hyaluronic acid, collagen) and leads to smooth skin without feeling tight after cleansing.

"Baking Soda Scrub Wash" is a powder type face wash recommended for those who are concerned about blackheads and stiff dead skin cells. The scrub of baking soda lifts dead skin cells, removes away the blackheads and sebum without damaging the skin. Made from amino acid-based ingredients which lead to moist smooth skin after washing.
OPEN
Q

How long does it last if using every morning and night?

A

Although there are individual differences, normally it can be used for 1 - 1.5months
OPEN
Q

Does it need a foaming net?

A

More creamy foam can be made by a foaming net. Please use it based on your preference.
OPEN


Feels like the pores have become tighter and dents on the skin have improved. Probably this is because of the fast lotion permeation. I am amazed at the smoothness of the skin when applying lotion. I want to feel it forever.
Foams well with only a small amount. The foam is fine and creamy and feels great while face washing.
Leaves your face smooth after face washing. It's amazing because the skin will never get tight. Feels like the pores have become less noticeable than before and makeup lasts long.
These are comments from customers and may not apply to everyone.
<Contact Information in Thailand>
Japan Cosme Marketing Co.,Ltd.
29/1 Piya Place Langsuan Building, 17C
Soi Langsuan, Lumphini, Patumwan, Bangkok 10330
TEL:(662)117-4700  FAX:(662)117-4710
※If you have any inquiry about the products, please kindly contact with our agency in Thailand.
Available Stores in Thailand
Available Stores in Other Area
成都伊藤洋华堂(成都)
中国大陸 NET販売
SAPPORO DRUG STORE (Taipei)
Welcia BHG (Singapore)
Marugen (Houston)
Ume Cosme (New York)
Lamour Beauty(Toronto)
Art City(Markham)
My box(Burnaby, Richmond(BC))
*Stock availability is different by the store. Please contact above stores for more details.